Featuring the best posts from Blendetta.com, RSJ's blog where you can write about music, movies, television, games or any other aspect of pop culture.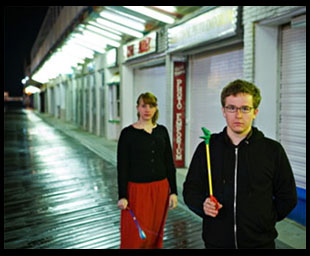 Post: The Baltimorgasm
Contributor: StEvO

I came across this term recently in an interview on the AV Club website with Jenn Wasner & Andy Stack from Wye Oak. They used it to describe the local indie scene in the Baltimore area. Was it just a bit of humor on their part or is there actually something more happening in the back alleys of B-more, hon?...

Click here to read the rest at Blendetta

Post: Hiding the Bodies...
Contributor: gileZ Moorhouse

It takes a lot to get us excited; perhaps a riveting article in the latest edition of Pipe & Slipper monthly, a flash of a lady's garter on the bus on the way to our weekly meeting of the Camden Philatelic Association, or perhaps the gentle, sensual, undulating curve of a sine wave. Never let it be said that we don't know how to party, but what really gets us going is some raucous, fuzzed up guitar invective as ably demonstrated by post-punk noiseniks A Place To Bury Strangers...

Click here to read the rest at Blendetta



Wanna be featured in the Best of Blendetta? All you have to do is start posting at Blendetta.com. We'll be regularly updating this page to spotlight the best posts from the blog.